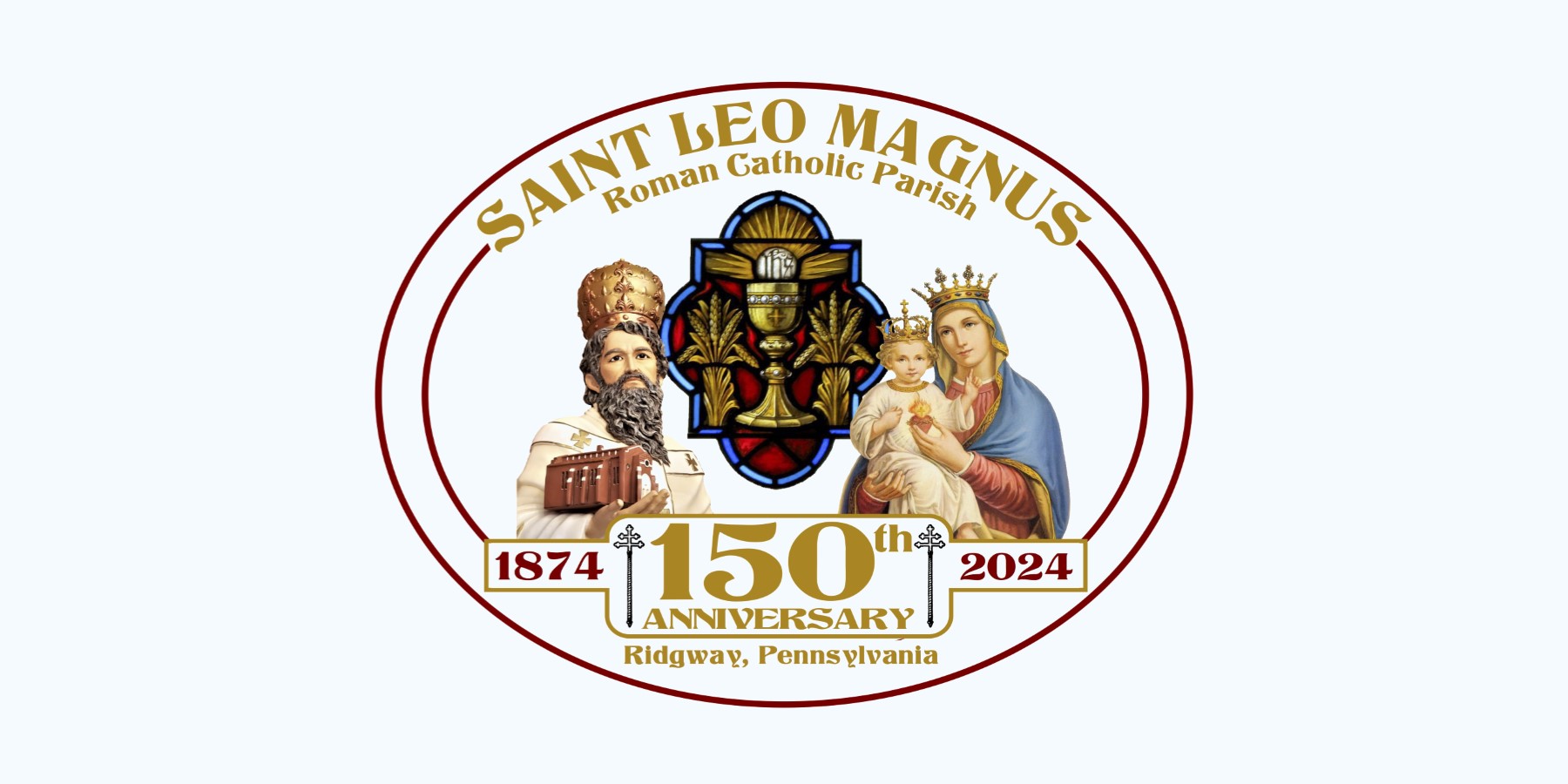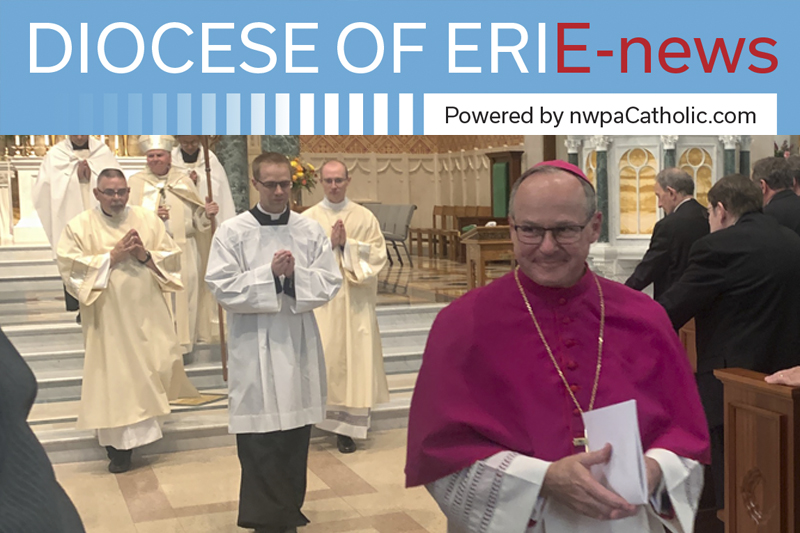 Receive the FREE electronic newsletter and enjoy Catholic news on the local, national and international level.

SUBSCRIBE TODAY!

Saint Leo Anniversary
Prayer
God, our Father, Lord of all time and history, look with love upon us - the Catholic family of Saint Leo Magnus Church - as we celebrate our 150th anniversary. Since the Gospel was first proclaimed here in 1874, You have inspired the life of this parish through the guidance of the Holy Spirit. We ask that our hearts be filled with that same Holy Spirit as we embark on the next chapter of our jouney of faith together.
Enlighten our minds, deepen our faith, and renew our hope. Through the proclamation of the Word and the celebration of the Eucharist, bless us and make us all genuine instruments to joyfully bear witness to the presence of Jesus Christ in the World. Together may we continue to build up the Body of Christ here in Ridgway and to wherever You lead us in the future. We ask this, as we do all things, through Christ our Lord. ~ Amen
by: Fr. Justin Pino
Mass Times
Daily:
Tuesday 6 p.m.; Wednesday through Saturday 8:30 a.m.
Holy Day Mass:
8:30 a.m.; 12:05 p.m.